Sheer Curtains
Sheer White Curtains are a top seller at Marlow & Finch! Many clients now want sheer curtains for their windows to give a trendy and gentler image. Sheer materials are attractive and useful, allowing for daytime solitude. They soften most areas, provide seclusion and coziness, and are the ideal complement to new or existing roller blinds or block-out curtains.
Read More

Lightweight sheer white curtains soften the lighting in your house and instantly add flair to your décor. Sheer curtains provide seclusion but also work well as part of layered window treatment.
Quality Blinds Sheer Curtains are a terrific way to improve your space without overwhelming the intended appearance and feel of a place. You'll love sheer curtains' advantages and adaptability.
Less during the day and less at night. When the sun sets and the home lights come on, Sheer Curtains might entirely expose you to strangers. They let in just enough light and are sturdy enough to provide some seclusion.
Sheer curtains, also known as sheers are lightweight fabrics that cover over your windows, soften your home's lighting, and add an instant infusion of style into your interior decor. Sheer curtains give you a measure of privacy but are also well-matched for a layered window treatment.
Whether you're feeling crafty, adventurous, or simply want to refresh your home, Sheer Curtains are a great way to enhance your space without overpowering the intended look and feel of a room. You'll appreciate the benefits and versatility of sheer curtains.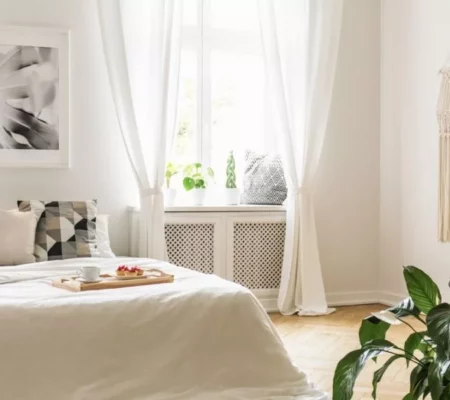 Sheer Curtains offer little during the day and almost none at night. The moment the sun goes down and lights come on inside the house, Sheer Curtains can completely expose you to outsiders. They allow just enough light to pass through and are strong enough to offer some semblance of privacy.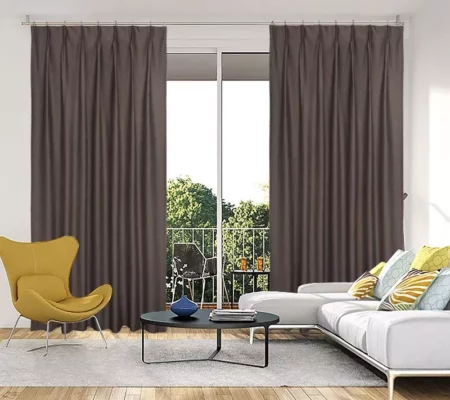 Blockout Curtains are designed to provide some thermal properties to your home. This means they will keep the warmth in the house during winter by providing a barrier between the colder outside and the warmer inside preventing heat transfer. The opposite applies during the summer
Blockout Curtains and shades will reduce the amount of heat that is transferred via your windows by as much as 24 percent, keeping the rooms where they've installed cooler in summer and warmer in winter. This will allow you to use your heating and cooling system more efficiently and save energy.
Quality Blinds Blockout Curtains are made using a special 3 weave technology that blocks harmful UV rays and 99% of the harsh sunlight from entering your room.
Have A look at these also