Roman Blinds
They collect gently when the blind is opened, unlike a roller blind. The soft linens and cotton used to make them add to their subtle charm.
To create a more customized, layered, and warmer effect, mix Roman shades with other blind types, such as roller shades. These blinds are available in light-filtering or Blockout materials with a variety of batten applications.
Ideal for a cozy, layered look
Easy to use
Larger blinds need chain control.
Read More

Achieving superior quality Roman Blinds in Sydney that aren't boring is an other storey!
Quality Blinds has made it their objective to provide a broad variety of Roman Blind designs and finishes readily accessible to customers with various budgets!

Barbados

Gala
Kew

Matrix

Metro
Serengetti

Balmoral

Jersey

Tusk
Blockout Roman Blinds are manufactured from quality fabrics sourced from Australian fabric houses. All our Roman Blinds are supplied on our chain-operated tracking system and have aluminum back batons to keep the blind straight for that perfect look.
In Roman Shades, you get a single fabric running the whole length of the window. This feature makes it very easy to add a blackout lining to it, turning your beautiful Roman shades into Blockout Roman Blinds.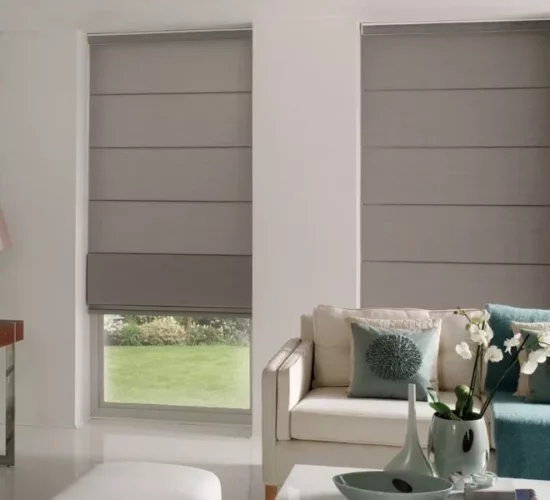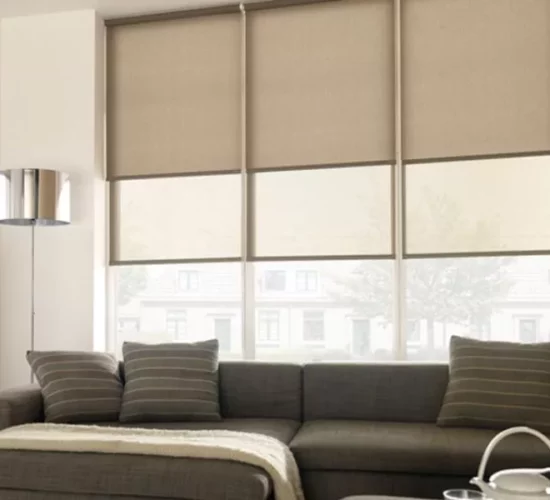 Translucent Roman Blinds made of Translucent fabrics provide you with privacy, but still allow a filtered level of daylight into your home. This makes them perfect for use in living areas. Unlike sunscreen blinds, translucent or filtering blinds, which are made of translucent & light filtering fabrics, will block your view of the outside when closed. The amount of light your roman blinds allow in depends on the weight and weave of the fabric you choose.
A Roman Blind is an exquisite piece of window treatment that hangs straight and even. Raising a roman blind creates soft pleats. They are powered by vertical wires and constructed of high-quality curtain fabric scaled to size. Unlike vertical and roller blinds, Roman blinds in Sydney have been used for decades. A Roman blind is an envelope made of flat fabric and a cover. On both sides of a pocket or envelope, the lining is securely bonded. Roman blinds suit a wide range of budgets!
Do Roman blinds look better in the recess?
Outside the recess, Roman blinds are ideal since they let in more light. Both outside and inside the recess roman blinds have advantages and disadvantages. Having Roman blinds Sydney within the recess offers a neat and tidy finish. If it's wood, it'll be fastened to the window frame. The downsides of having Roman blinds within the recess are that they might block off the light when rolled up or drawn back. Smaller windows may present more issues. The spick and span aspect of the roman blinds within the recess gives a greater beautiful appeal.
What's So Spectacular About Roman Blinds In Sydney?
Styles, fabrics, and finishes to choose from
Various operating techniques incorporating manual cord or chain
The Tailored Roman Blind is constructed in a conventional fashion with sewed lines and provides your décor with a sleek and timeless look.
Have A look at these also